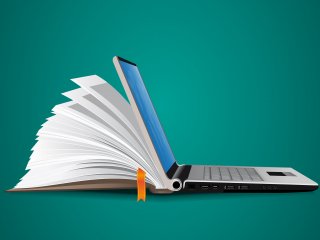 Course Type:
Instructor Led - 4 Weeks Long
Description
Objectives
Outline
Materials
System Requirements
Feel a little rusty with your grammar skills? Take our Improve Your Grammar and Punctuation course! Students taking this course will benefit from a review of English grammar, punctuation, and capitalization rules. Other topics covered include how to construct sentences and paragraphs that flow gracefully and we will provide clarification to some of the English language's most confusing and confounding words. The practical nature of this course will provide students of all ages with the skills and knowledge they need to succeed in the workplace or to improve their writing skills for other purposes.
* You have 4 weeks to complete this course from date of your enrollment.
** Course Subject to Change.
After completing this course, you should be able to:
Recall the proper rules of English grammar
Recognize parts of speech and how to construct sentences and paragraphs
Define the rules of capitalization and punctuation
Identify how to write numbers and dates correctly
Improve Your Grammar & Punctuation Module 1
Rules of English Grammar
Module one focuses on the rules of English grammar.  Students will benefit from a clearly articulated review of English grammar.  The module also addresses writing sentences and paragraphs that are clear and easy to read.
Finding Nouns, Verbs, and Pronouns

Subject-Verb Agreement

Clauses and Phrases

Adjectives and Adverbs

Effective Writing
Improve Your Grammar & Punctuation Module 2
Using Punctuation
The emphasis of this module is on punctuation.   Among other things, students will learn how to use periods, commas, semicolons, colons, and quotation marks.
Periods and Commas

Semicolons and Colons

Quotation Marks

Apostrophes

Parentheses and Brackets
Improve Your Grammar & Punctuation Module 3
Rules of Capitalization
This module reviews the rules of capitalization.  Our students will learn when to capitalize words in a title, how to capitalize proper nouns, and many other rules that are often confusing for writers.
Titles and Occupations

Brand Names

Proper Nouns

Titles of Books and Articles

Cities, Towns, and States
Improve Your Grammar & Punctuation Module 4
All the Extras
In this module our students will learn how to write numbers and dates correctly, using correct punctuation and capitalization.  There is also a chapter that covers confusing words and homonyms.  The chapter contains an extensive list of common perplexing words and clear explanations on how to use them correctly.
Writing Numbers in Sentences

How and When to Capitalize Numbers

Writing Fractions and Decimals

Writing Dates

Homonyms and Confusing Words
**Outlines are subject to change, as courses and materials are updated.**
Ed4Career is committed to being both environmentally conscious and making it easier for you to study! We're making your education mobile! All of our textbooks are now provided as eTextbooks. You can access them on your laptop, tablet, or mobile device and can study anytime, anywhere.
The move away from physical books to eTextbooks means you get the latest, most up-to-date version available. This also makes your training more accessible, so you can study anywhere you have your phone or tablet. The best part is that all materials are included in your training cost so there are NO extra fees for books!
Internet Connection
Broadband or High-Speed - DSL, Cable, and Wireless Connections
*Dial-Up internet connections will result in a diminished online experience. Classroom pages may load slowly and viewing large audio and video files may not be possible.
Hardware Requirements
Processor - 2GHz Processor or Higher
Memory - 1 GB RAM Minimum Recommended
PC Software Requirements
Operating Systems - Windows 7 or higher
Microsoft Office 2013 or higher. Also, you could use a general Word Processing application to save and open Microsoft Office formats (.doc, .docx, .xls, .xlsx, .ppt, .pptx)
Internet Browsers - Google Chrome is highly recommended


Cookies MUST be enabled
Pop-ups MUST be allowed (Pop-up Blocker disabled)

The Kindle Reader App or VitalSource Bookshelf App are needed for many of our courses (No special equipment needed. This can be downloaded for FREE onto your computer.)
PowerPoint Viewer (if you do not have PowerPoint)
QuickTime, Windows Media Player &/or Real Player
MAC Software Requirements
Operating Systems - Mac OS x 10 or higher with Windows
Mac office programs or a Word Processing application to save and open Microsoft Office formats (.doc, .docx, .xls, .xlsx, .ppt, .pptx)
Internet Browsers- Google Chrome is highly recommended


Cookies MUST be enabled
Pop-ups MUST be allowed (Pop-up Blocker disabled)

The Kindle Reader App or VitalSource Bookshelf App are needed for many of our courses (No special equipment needed. This can be downloaded for FREE onto your computer.)
PowerPoint Viewer (if you do not have PowerPoint)
Adobe PDF Reader
Apple QuickTime Media Player