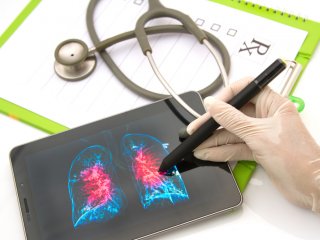 Course Type:
Instructor Led - 4 Weeks Long
Description
Objectives
Outline
Materials
System Requirements
Kidneys control some of the most important components of the human body. Kidneys clean and purify the blood by eliminating toxins as waste. Without properly functioning kidneys, waste builds up in your blood stream and can make you sick. Our course provides an overview of how the kidneys operate in conjunction with the rest of the body. We will discuss the five stages of Kidney Disease and their effect on overall health. There are many ways to treat the symptoms of Kidney Disease that include supplements, natural remedies and various lifestyle changes. We will examine many of these treatments, as well as preventive measures to lessen the likelihood of developing Kidney Disease. 
* You have 4 weeks to complete this course from date of your enrollment.
** Course Subject to Change.
After completing this course, you should be able to:
Recall the various functions of kidneys
Identify what causes kidney disease and recognize various complications and treatments 
Select proper medications, vitamins and supplements for treating kidney disease
Identify natural therapies for treating kidney disease 
Kidney Disease: Prevention and Treatment Module 1
Introduction to Kidney Disease
Why are the kidneys so vitally important for the body? Kidneys pump nutrient-rich blood through our blood stream. When the kidneys aren't functioning properly, waste and toxins build up and can make someone very sick. In this first module, we take a look at how the kidneys function and we examine how the kidneys regulate blood and bone health. An introduction to how dialysis treats kidney disease and the signs and symptoms of kidney disease are identified.
Kidney Function
The Kidneys and Blood Pressure
Blood and Bone Abnormalities
Dialysis 
Interacting with Healthcare Professionals 
Kidney Disease: Prevention and Treatment Module 2
Inflammation and Causes of Kidney Disease
There are many causes of kidney disease and in this module we will discuss a variety of conditions that can affect kidney function in very different ways. Doctors and scientists are still learning about the significance of inflammation in the body. Hypertension, diabetes, and stress all are inflammatory conditions and cause a variety of symptoms. This week we will explore these conditions in depth to discover how they affect the kidneys and overall health.
Inflammation
Oxidative Stress
Diabetes
Vascular Diseases
Blockage of the Kidneys
Kidney Disease: Prevention and Treatment Module 3
Medications, Complications and Treatments
In this module, you will be introduced to a variety of medications that can be both helpful and harmful to the kidneys. As Chronic Kidney Disease progresses, it is very important to both take and avoid these medications. Blood, bone, the pH balance and heart health are also affected. Some conventional methods of treatment are introduced, such as quitting smoking, exercise and losing weight, as well as other lifestyle changes.
The Role of Medications 
Blood and Bone Health
Exercising and Losing Weight
Smoking Cessation 
Blood Pressure
Kidney Disease: Prevention and Treatment Module 4
Vitamins, Herbs and Emotional Components of Healing
Eating properly is something that all of us can and should be doing, but this is especially true with kidney disease. Eating the right foods can slow down and even in some cases improve the progression of kidney disease. A variety of diets are discussed, as well as the importance of drinking enough water to flush your body out. Finally, herbal and natural remedies that ease symptoms of Chronic Kidney Disease are covered, as well as how beneficial support groups and emotional connections are in healing.
The Kidney Diet
Vitamins and Their Uses
Herbal Supplements
Toxins
Emotional and Spiritual Connections 
Ed4Career is committed to being both environmentally conscious and making it easier for you to study! We're making your education mobile! All of our textbooks are now provided as eTextbooks. You can access them on your laptop, tablet, or mobile device and can study anytime, anywhere.
The move away from physical books to eTextbooks means you get the latest, most up-to-date version available. This also makes your training more accessible, so you can study anywhere you have your phone or tablet. The best part is that all materials are included in your training cost so there are NO extra fees for books!
Internet Connection
Broadband or High-Speed - DSL, Cable, and Wireless Connections
*Dial-Up internet connections will result in a diminished online experience. Classroom pages may load slowly and viewing large audio and video files may not be possible.
Hardware Requirements
Processor - 2GHz Processor or Higher
Memory - 1 GB RAM Minimum Recommended
PC Software Requirements
Operating Systems - Windows 7 or higher
Microsoft Office 2013 or higher. Also, you could use a general Word Processing application to save and open Microsoft Office formats (.doc, .docx, .xls, .xlsx, .ppt, .pptx)
Internet Browsers - Google Chrome is highly recommended


Cookies MUST be enabled
Pop-ups MUST be allowed (Pop-up Blocker disabled)

The Kindle Reader App or VitalSource Bookshelf App are needed for many of our courses (No special equipment needed. This can be downloaded for FREE onto your computer.)
PowerPoint Viewer (if you do not have PowerPoint)
QuickTime, Windows Media Player &/or Real Player
MAC Software Requirements
Operating Systems - Mac OS x 10 or higher with Windows
Mac office programs or a Word Processing application to save and open Microsoft Office formats (.doc, .docx, .xls, .xlsx, .ppt, .pptx)
Internet Browsers- Google Chrome is highly recommended


Cookies MUST be enabled
Pop-ups MUST be allowed (Pop-up Blocker disabled)

The Kindle Reader App or VitalSource Bookshelf App are needed for many of our courses (No special equipment needed. This can be downloaded for FREE onto your computer.)
PowerPoint Viewer (if you do not have PowerPoint)
Adobe PDF Reader
Apple QuickTime Media Player