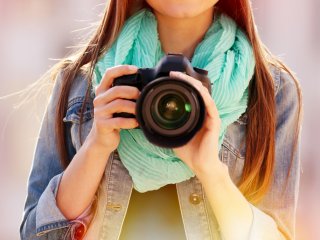 Course Type:
Instructor Led - 4 Weeks Long
Description
Objectives
Outline
Materials
Approvals
System Requirements
Understanding how to take a great photo is just part of the photography equation. Going to the drugstore and getting photos printed is becoming less of a common practice. In order to get the most from your efforts as a photographer, you need to learn how to finish the photo by using software tools like Adobe Photoshop Elements 2020. In our Learn Photoshop Elements 2020 course you will learn image processing as a three-step process: importing and organization, basic and advanced edits, and printing and sharing.
NOTE: This course does NOT include the Adobe Photoshop software. Students must check Adobe for the free trial availability or purchase the software prior to registration. 
* You have 4 weeks to complete this course from date of your enrollment.
** Course Subject to Change.
After completing this course, you should be able to:
Recall how to organize, import digital images, and manage media
Identify how to select, correct and alter images using basic editing tools
Choose advanced editing techniques to add artistic touches
Recognize how to get your work off the hard drive and in the hands of others
Photoshop Elements 2020 Module 1
Organizing and Editing Images & Managing Media
In Module 1, you will get started with basic image-editing. Through an examination of the Photo Editor workspace, you will explore the concepts of image size, resolution, color modes and the different file formats available in the program. Students will become familiar with the photo bin, guided mode, and the many editing options in the tools panel. By exploring the Organizer Interface, you will learn the best ways to store, search for and find your images. You'll also discover how to import images from various devices, use keyword tags, create albums and view photos in the new Slide Show option.
Getting to Know the Editing Work Areas
Working with Resolutions, Color Modes and File Formats
Navigating the Organizer Interface
Acquiring Your Images
Tagging Photos and Creating Albums
Viewing and Finding Your Images
Photoshop Elements 2020 Module 2
Selecting & Correcting Images 
In Module 2, you will begin to edit the photos in the Elements Editor that you imported into the Organizer. You'll start by learning the different selection tools available to you in the editor and then move on to using layers, the most widely used tool in Photoshop Elements. You'll learn simple image enhancement techniques that make a big impact including correcting contrast, and adjusting color and clarity. You will also learn about latest additions to this version, including the cropping feature, content aware option, refined control and the preset for sharpening shadows and highlighting.
Making and Modifying Selections

Working with Layers

Simple Image Makeovers

Correcting Contrast, Color and Clarity

Smart Brush Tools
Photoshop Elements 2020 Module 3
Exploring Your Inner Artist 
In Module 3, you will begin to explore your inner artist! As you learn advanced editing techniques, you can try out ways of adding artistic touches to create dazzling images. Learn how to apply filters, effects and styles to change the look of your image in a variety of ways. You'll discover how to draw and create art using a variety of digital "brushes" and application techniques in the Photo Editor. Topping off Module 3, you will receive a typography primer and experiment with applying different effects and filters to text in your images.
Filters and Effects
Styles and More
Using Photomerge
Drawing
Painting
Working with Type
Photoshop Elements 2020 Module 4
Printing, Creating, Sharing & Improving Your Photography
In Module 4, you'll learn how to get your work off the hard drive and share your creativity with others. We will cover best practices in printing, from which paper to use to recommendations for what types of prints yield the best results. We will also discuss different sharing services and projects that you can make from your edited images. In addition you will also learn how to compose better photos in camera so that you can improve your images before you ever start editing them in the program.
Getting It On Paper
Sharing Your Work
Making Creations
Composing Better Photos
Project Ideas
Ed4Career is committed to being both environmentally conscious and making it easier for you to study! We're making your education mobile! All of our textbooks are now provided as eTextbooks. You can access them on your laptop, tablet, or mobile device and can study anytime, anywhere.
The move away from physical books to eTextbooks means you get the latest, most up-to-date version available. This also makes your training more accessible, so you can study anywhere you have your phone or tablet. The best part is that all materials are included in your training cost so there are NO extra fees for books!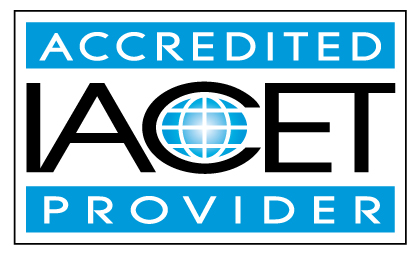 Ed4Career has been approved as an Accredited Provider by the International Association for Continuing Education and Training (IACET). In obtaining this accreditation, Ed4Career has demonstrated that it complies with the ANSI/IACET Standard which is recognized internationally as a standard of good practice. As a result of the Accredited Provider status, Ed4Career is authorized to offer IACET CEUs for courses and programs that qualify under the ANSI/IACET Standard.
The Continuing Education Unit (CEU) was created by IACET as a measurement of continuing education. One (1) IACET CEU is equal to ten (10) contact hours of participation in an organized continuing education experience under responsible sponsorship, capable direction, and qualified instruction. Under IACET's care, the IACET CEU has evolved from a quantitative measure to a hallmark of quality training and instruction. For more information on IACET, visit www.iacet.org.
Internet Connection
Broadband or High-Speed - DSL, Cable, and Wireless Connections
*Dial-Up internet connections will result in a diminished online experience. Classroom pages may load slowly and viewing large audio and video files may not be possible.
Hardware Requirements
Processor - 2GHz Processor or Higher
Memory - 1 GB RAM Minimum Recommended
PC Software Requirements
Operating Systems - Windows 7 or higher
Microsoft Office 2013 or higher. Also, you could use a general Word Processing application to save and open Microsoft Office formats (.doc, .docx, .xls, .xlsx, .ppt, .pptx)
Internet Browsers - Google Chrome is highly recommended


Cookies MUST be enabled
Pop-ups MUST be allowed (Pop-up Blocker disabled)

The Kindle Reader App or VitalSource Bookshelf App are needed for many of our courses (No special equipment needed. This can be downloaded for FREE onto your computer.)
PowerPoint Viewer (if you do not have PowerPoint)
QuickTime, Windows Media Player &/or Real Player
MAC Software Requirements
Operating Systems - Mac OS x 10 or higher with Windows
Mac office programs or a Word Processing application to save and open Microsoft Office formats (.doc, .docx, .xls, .xlsx, .ppt, .pptx)
Internet Browsers- Google Chrome is highly recommended


Cookies MUST be enabled
Pop-ups MUST be allowed (Pop-up Blocker disabled)

The Kindle Reader App or VitalSource Bookshelf App are needed for many of our courses (No special equipment needed. This can be downloaded for FREE onto your computer.)
PowerPoint Viewer (if you do not have PowerPoint)
Adobe PDF Reader
Apple QuickTime Media Player